Happy Saturday! Yesterday evening I attended the Santa Barbara Antique & Vintage show for the very first time! Apparently it takes place here 3 times per year. It was a fun and intriguing experience. I loved looking at all the antique Persian rugs & the Asian artifacts the most; however little trinkets such as original silver and ladies perfume dispensaries were also so hard to resist drooling over. There was so much to look at and all displayed so nicely, I will definitely attend again! Here are some photos I quickly snapped while there. Enjoy the rest of the beautiful weekend!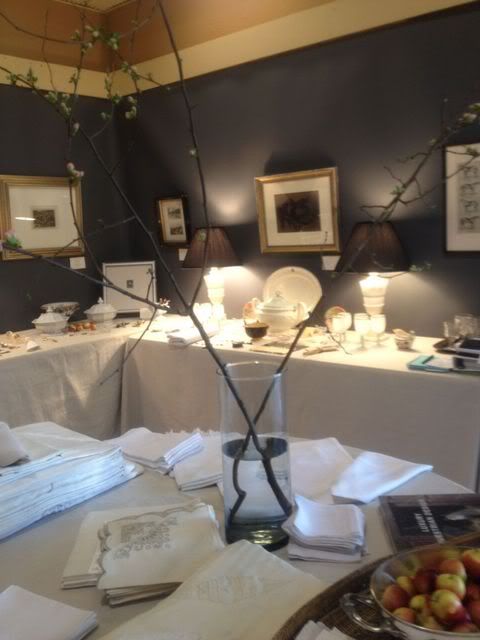 lovely linens, silver & porcelain goods. what a lovely display with the crab-apples and blossom branches!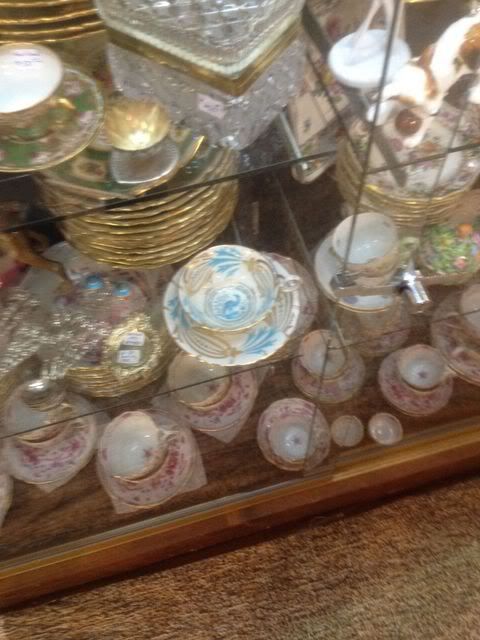 pretty china! especially liked the blue, white & gold teacup and saucer.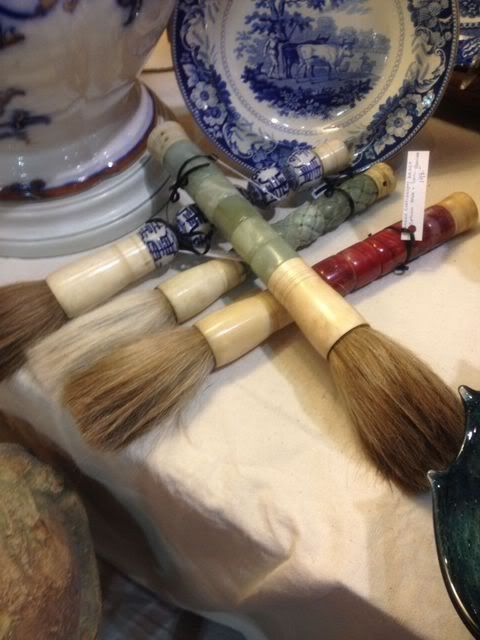 I love these Chinese Calligraphy Brushes!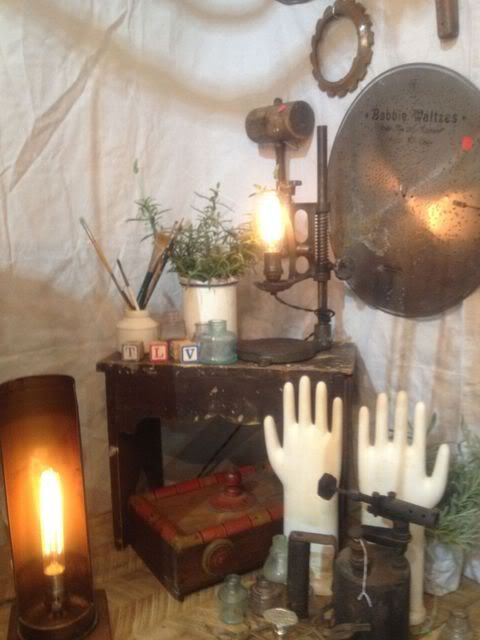 I really enjoyed these displays by a company called: The Brothers of Industry. They are based locally out of Carpinteria, CA. I have to say it was such a find to have stumbled upon another company based in custom design, as that is so rare in this area. They fix up antique lighting or create something entirely new off of their findings, other services they provide are furniture and antiques.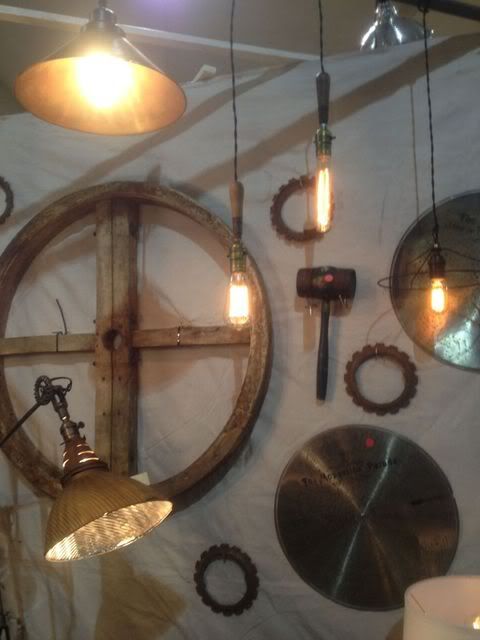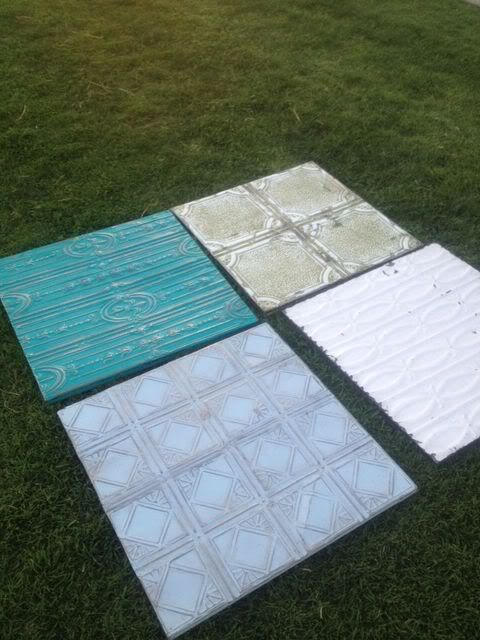 antique tin tiles displayed on the grass of the walkway towards the entrance of the show