There is still plenty of time to get your presents wrapped in style! I have already finished all of mine: I used shipping paper I bought from the post office, and LOTS of pretty satin ribbons in red, pink and turquoise! Here are some other photos that offer great ideas, and i think are definitely worth trying!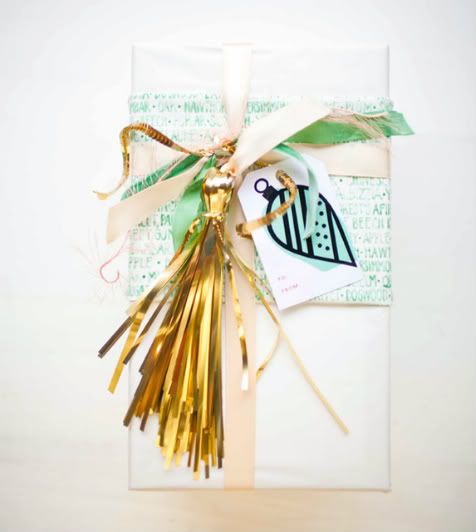 create an "obi- belt" out of pretty paper & top it off with tinsel and ribbon!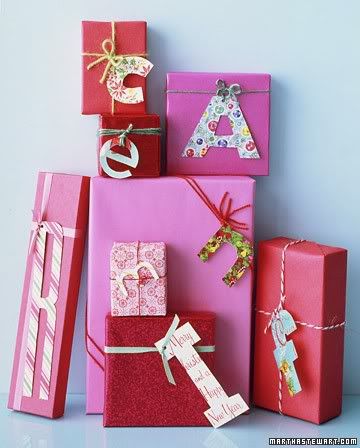 I was very inspired by cutting out letters to place ontop of presents I'm handing out this year. They dress up your gift and how doesn't like a bit of personalization?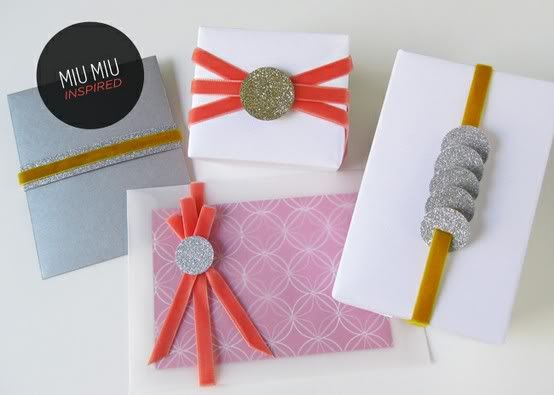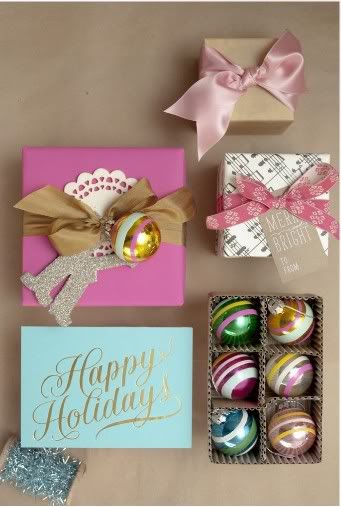 add a bit of vintage charm with doilies music notes and vintage ornaments!
Happy Holidays!