I have been on the lookout for quite some time looking for a fabulous mirrored cabinet piece and trying to find a once that is friendly with my budget as well! I surfed on over to
Home Decorators
and found several in their Reflections line that would be versatile to different tastes, styles and budget!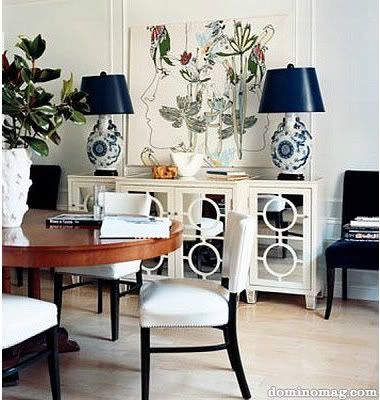 I adore this dining room, the simple symmetry with the asian
table lamps and the modern mirrored buffet is stunning!
I love how simple it is! It will help illuminate the space its going in.
Can't wait to see it in person!
geometric detail. Its a timeless classic.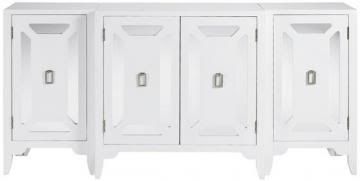 Another great piece for a great buy! This 3 piece beauty is part