I do love the unexpected in interior design and lately I've seen an incredible amount of talented work in midnight blue palates. Its so striking and elegant. The use of contrast is what makes these spaces sing, from the defined wall spaces in their rich color with pops of complimentary colors and crisp white. Luxurious yet cozy aren't they?
what a gorgeous room designed by Nate Berkus & Anne Coyle.
Overall it is very monochromatic with touches of gold & white. Notice how those pictures
really stand out against the midnight blue walls & molding.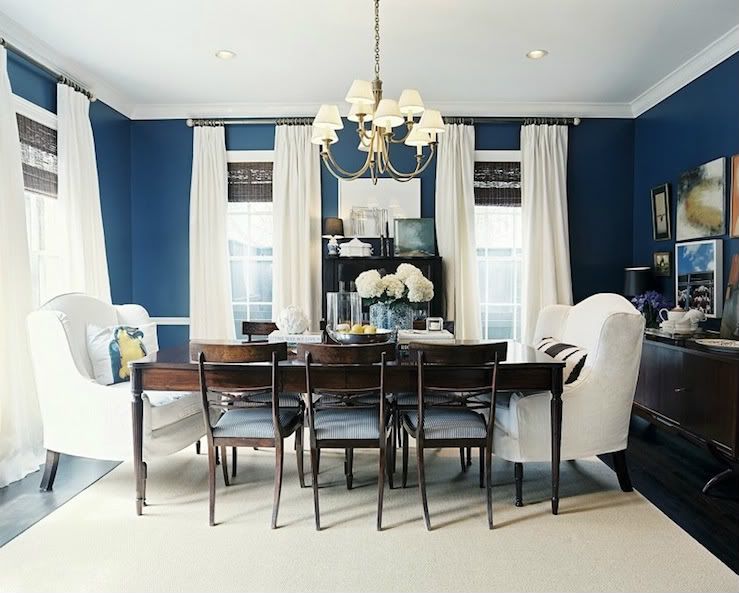 this dining space was designed by Ashley Putman & featured in Lonny Magazine.
White, white, white is the feature that pulls out the contrast in this room!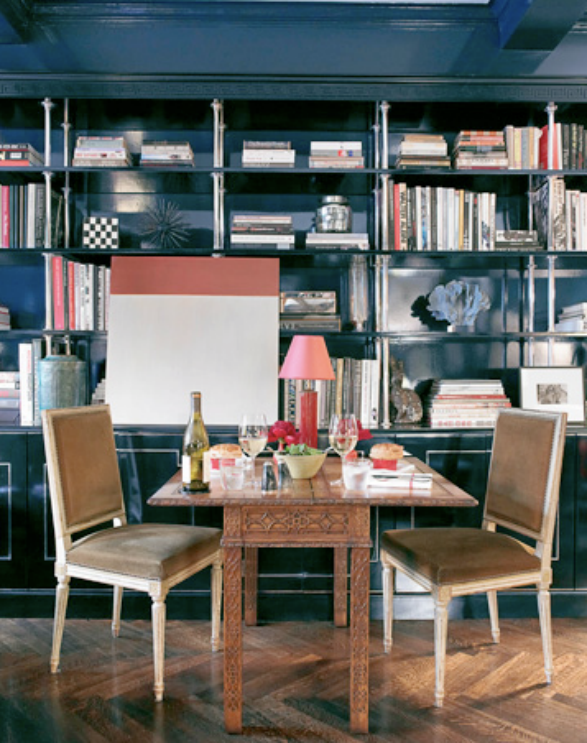 Miles Redd, always so talented! just by hanging a piece of artwork
against the shelves adds a tasteful touch tying in the complimentary
colors of this space! Oh and look! there are those herringbone floors again!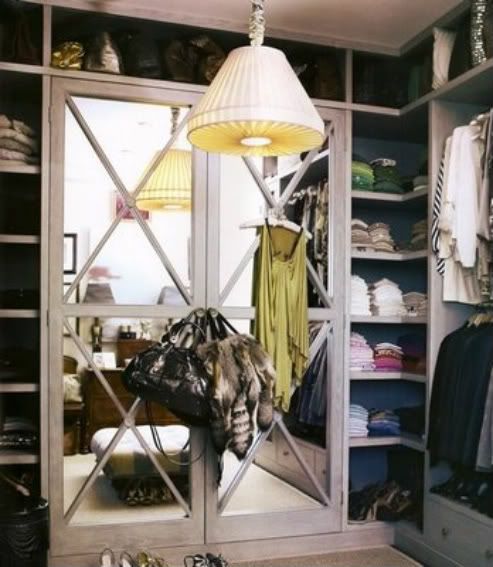 even in a closet you can make a dramatic statement.
here the walls are painted a dark blue contrasted against a natural grey wash built-in.
isn't that mirror perfect for a dressing room?!